For two years, my husband and I went back and forth to the cancer hospital, through roadworks, down motorways, along side roads, and always into the same bloody car park. Back and forth. Back and forth. And then we waited. And waited. Their admin was dire. Their queuing system was dire. Their coffee was dire. But, the staff were lovely, and the relationship we had with my husband's oncologist was great. Well, we knew each other very well in the end.
When we reached the end of the line – when it became clear that no more treatment could be found to save my husband – his oncologist told him that he needed to be admitted for a day or two; have a scan, and maybe a lung drain, and that we'd reconvene in a couple of days. Although the doctor's message was clear to me, my abiding memory is of my husband being wheeled down the corridor to the ward, after the seventh failed attempt at cannulation. He turned around to grab my hand and said, "let's not give up hope yet." He couldn't be dying. We'd just come home from holiday. A week before that we'd been riding rollercoasters in Blackpool. He wasn't ready to die, and I wasn't ready to let him.
But, there was no hope. I knew it. The oncologist knew it. All the nurses knew it. Over the course of the preceding weeks – when my husband was on a clinical trial which we thought might be the answer to our prayers – the oncologist hadn't always been very direct, and we still clung on to the hope that a miracle was around the corner.
A couple of days later, when we left the building for the very last time, we'd both commented that, at the very least, it was a relief that we'd never have to go back to that fucking place ever again.
How wrong we were. I now have daily visits to that same hospital, but without my husband to hold my hand. Parking in the same car park. Passing the café where we used to sit and drink awful coffee and wait for blood results. Walking past the same ward where I took one of the last photos of my husband, working on his laptop, tying up some loose ends. (We pissed ourselves at that, and he posed for the photo gladly. "I'll rest when I'm dead," he said.) I pass the BEREAVEMENT SUITE. It's a hospital – of course there's a bereavement suite – but just in case you've forgotten that this is a cancer hospital, it's written there, just by the entrance, in massive jolly writing, so you never quite forget that there's a chance of BEREAVEMENT the moment you step through the fucking door. (We never actually went into the BEREAVEMENT SUITE because my husband died at home. Our sitting room is our BEREAVEMENT SUITE instead. I never go in there now, either.)
I'd managed to avoid the cancer hospital up until now, apart from a brief visit to check that my heart was in good enough shape to start chemotherapy. How ironic, I thought, that they needed to check the condition of my heart in the very place where they broke it. I'd been fortunate, in a way, that my surgery was done in our local hospital where they also have an excellent chemo unit, and they moved heaven and earth to make sure I didn't have to go back to the place so full of difficult memories. Until radiotherapy.
I was expecting to be able to have that treatment at one of the local satellite centres too, but my oncologist wasn't happy. She said my tumour had been too large, in too awkward a place, and she wanted to fry not only my left tit, but also my neck and my chest wall, to give me the greatest chance of survival. She wanted me to be in the best place for the treatment I needed. The best place? That best place also happened to be the place where they couldn't cure my husband.
So, there I go. Every day for three weeks. I walk down the corridors, in a building which was so very much ours. It's not somewhere I ever wanted to be ours, but bringing a friend with me now would make me miss my husband even more, so I go alone.
On the first day, I walked through the same door, into the same waiting room, with the same writing on the board, stating that my husband's oncologist's clinic was running 60 minutes late.
I froze.
There's a fucking surprise, I thought. There are probably people in here who were behind my husband in the queue 15 months ago and are only just being seen. Three out of four of them will be dead by this time next year, I realised. I looked around and wondered which ones.
The same staff, the same waiting time, the same room, the same chairs, but no husband. No husband at all, because they couldn't save him, here in the best place.
My husband's oncologist never actually came to say goodbye. He never shook him by the hand, or said that it had been a pleasure to treat him. One of his colleagues discharged him in the end, because it was late on a Friday night and everyone else had gone home. We never saw the oncologist again, until the other day when I bumped into him as I was walking into Radiotherapy, and he was wandering over to speak to a patient.
He was thrilled to see me. He summoned over the whole team who were all smiles and welcomes and full of words about how sorry they were to have seen on the news that my husband had passed away – he was such a lovely man, they said. So humble. We'd had no idea how incredible a career he'd had, they said. Nor did we, I thought.
Then, of course, at the sudden realisation that I was quite clearly now a patient, the joy turned to concern. They wanted to know if I'd be OK. The oncologist asked after the boys. One of the nurses ran off to find catering quantities of tissues, and shoved sheet after sheet into my hands as the tears came – just as they always did, for my husband and me, every time we mentioned our darling boys as we sat together, holding hands, in the room just steps away from where I stood again, on my own.
They hadn't forgotten us. It made me feel validated again. I was a human being – not a patient – and, more to the point, so was my husband. Of course they'd wanted to save him. They wanted to save everyone – and for the people like us with young kids, they throw as much as they can at us, even when they know there's barely a scrap of hope. A scrap is sometimes enough. I think I understand that now.
I looked around, and realised that there would have been a string of patients who'd died under the oncologist's care since my husband was discharged. The corridor still buzzed with people walking up and down; some in hats, some with lanyards, some in uniforms. A woman pushed her husband, too frail to walk, in a wheelchair. I looked at her sympathetically – I'd been there, even though my husband never opted for a wheelchair if he had the strength to walk. I realised she was looking back at me with sympathy too; I'd forgotten that I was now quite obviously a cancer patient, not a carer. Her husband had probably been normal and healthy, when mine was the patient in that wheelchair, just over a year ago. She smiled a smile of cancer solidarity, which implied that she knew how I felt. You haven't a fucking clue, I thought. You poor, poor woman. Just you wait.
I realised then, that I'd been carrying so much anger within me for the team who couldn't make my husband better, even though it wasn't their fault. They can't possibly shake every patient by the hand when they send them away to die, or point their relatives towards the BEREAVEMENT SUITE, because they'd be doing it every day. It would be soul-destroying. But, they did remember us. My husband was someone to them; they liked him, and they did their best. Sadly, it wasn't enough, but it wasn't because they hadn't tried. They tried everything. In fact, they probably tried too much – and my husband had wanted them to. Anything for another few precious days with his family.
Maybe, I didn't just need this wound to scab over. The act of coming back here – of ripping it off, letting the blood flow out, and starting again, is perhaps just what I needed to do to let the healing process start afresh. It's been a bloody long and complicated way of healing, though.
Just because my husband's time at the cancer hospital ended, doesn't mean that time stopped here for everyone else. The place still functions and runs without him, even if the home I return to doesn't function anywhere near as well.
Wives still push dying husbands up corridors. Bald little children with tubes in their noses still walk into the garden to sit and read for a bit, and try to be children. Women with hats and drawn-on eyebrows still complain about the shit coffee, but buy it anyway.

And the lucky ones get to walk past the door of that fucking BEREAVEMENT SUITE on the way out, and keep on walking.
Love Fanny x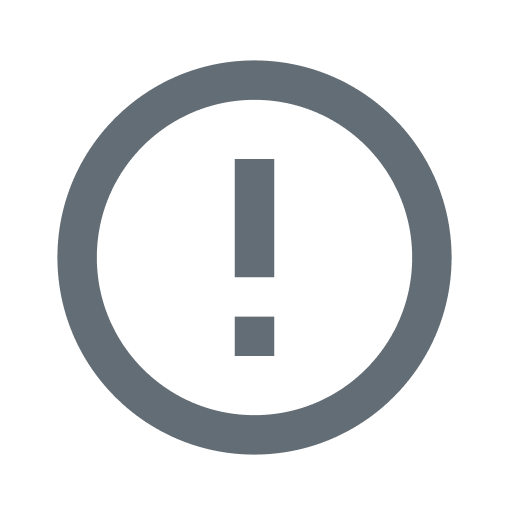 Some content on this page was disabled on November 30, 2017 as a result of a DMCA takedown notice from Leland Kent. You can learn more about the DMCA here: